The cat is out of the bag: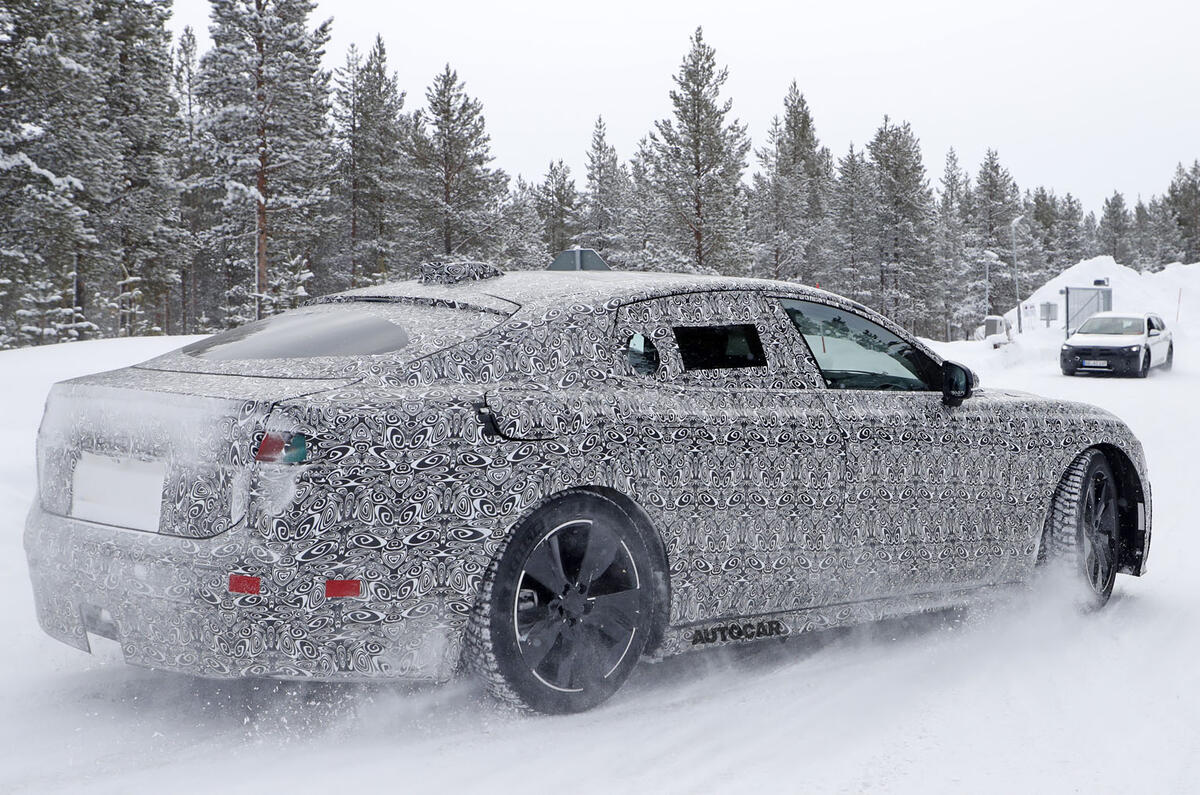 thoughts:
- ok, it, the eXJ/XJ, appears to exist.
- for a car meant to launch in 2020, why is it just now being seen?
- winter testing at Arjeplog(Lapland/northern Sweden) is drawing to a close, over in a few weeks. Are we to believe that JLR would bring a car, testers, equipment etc there for a fraction of the test season? Surely, a car supposedly in development since 2017/18, now in final, sign-off development for 2020 launch, would have been there all winter.
- was this 'spy shot' session, even with seemingly a shot in the door mirror of a vehicle just happening to be on the road immediately ahead, done to rebut all JLR's woes, from closing more than opening factories, real bombing sales, and no-show of the concept eXJ, and XF facelift, and PHEV Evoque/DSport, etc?
To the car itself:
- it looks nothing like a Jaguar, rather a Saab 9-5 crossed with a Chrysler 300, crossed with a Maserati Quattroporte.
- it also looks way more brutish Bentley than feline Jaguar.
- what's the Callum/Thompson facination with horrendous visibilty, first the I-Pace, now even worse this? Hardly any rear visibilty and '3:1' rear doors - glass portholes to slab door?
Mercedes is about to bring out a polar opposite - greater visibility new S-Class, and similar BEV EQS.
Surely these cars are aimed at Asian non-drivers, sitting in the back, so why the deliberate sensory deprivation chamber? What's wrong with blinds/curtains?
Misjudged. Maserati did the whole small, tapering window thing with the Quattroporte. See how that did outside of the design studio against S-Class and all.
JLR have again misjudged the whole XJ/S-Class thing. They are not drivers' cars.
Porsche understood that the Taycan is a driver's car, and so majored on the front seat, and the similar small windows design, emphasizing sportiness.
Doing another 2009-2019 XJ - perverse for the sake of it - to differentiate from the German, big-selling mainstream, with their high roofs for tall CEOs in the back seat, and lots of light, is madness - repeating the same but expecting a different result.