12 months on, still no crash test of the Jaguar F-Pace. Why?
Yet the Land Rover Discovery 5 is barely in the market, and it's been done:
http://www.euroncap.com/en/results/land-rover/discovery/26434
Could it be that the F-Pace has been done, long done, but the results were so bad that it hasn't been published, allowing JLR to do mods and try a re-test?
If the F-Pace was done by any other crash tester than Thatcham, I believe it would have failed 5 stars, as shown by the dreadful performance of the Discovery 5, which amazingly was still awarded 5 stars by Thatcham, even though the driver's airbag deflated, the driver hitting its head on steering wheel, a door came open, the side pole impact looks to have folded the car in two, it would have hit the pedestrian at 45 and 40 km/h - the vehicle was plainly over the line of the pedestrian at 40 km/h, - whereas the Q5 stopped before the line at 50 km/h, veered off the line markings, but was awared points for lane keeping?, etc..
A '5* car':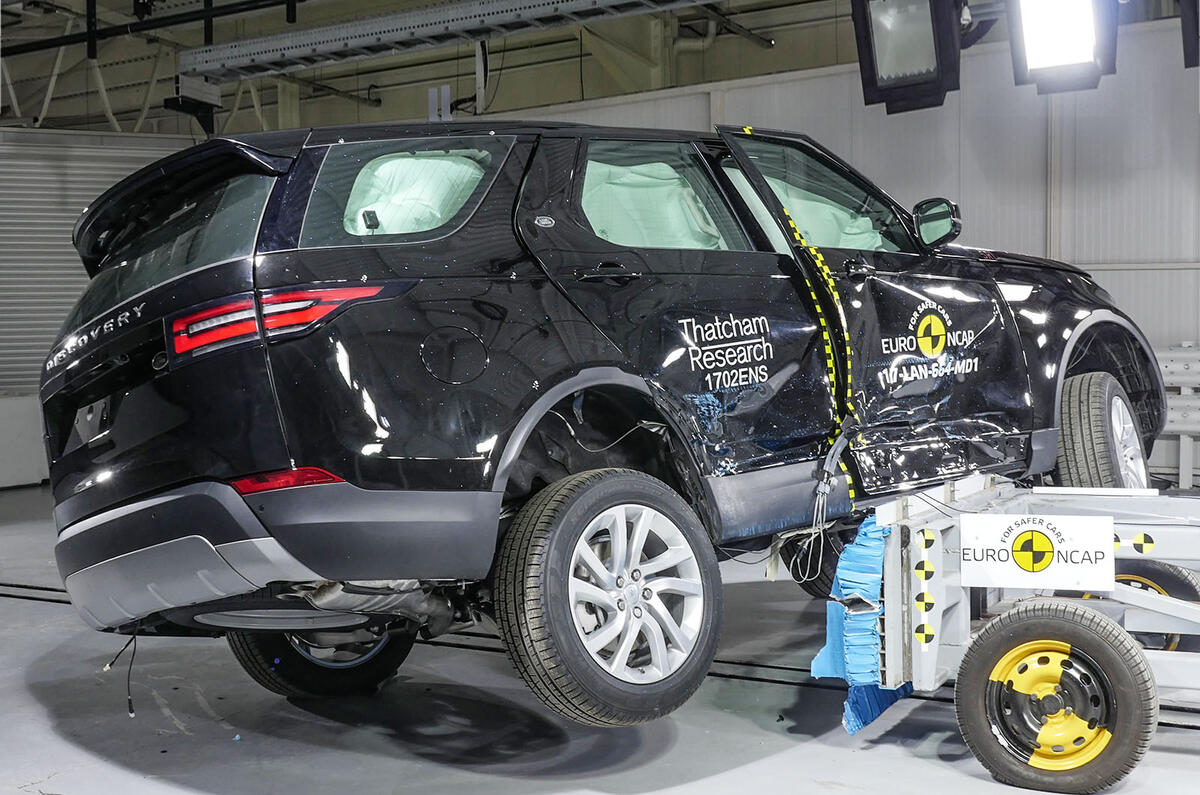 Plus of course, JLR lied about the huge "480 kilos weight reduction" of the aluminium Disco 5 against its predecessor, with the 4-cylinder diesel tested by EuroNCAP weighing 2,390 kg, against a claimed 2,115 kg. That's a 2.6 tonne vehicle, with 2 adults and a full tank, being pulled by a 4-cylinder engine. 10 seconds will be a miracle for 0-100 km/h and more than 30 mpg.